Twitter | Youtube | | Facebook | LinkedIn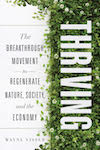 An innovation agenda for turning our biggest global societal challenges into opportunities to thrive. The future will be better than you think. Thriving shows how innovation can regenerate nature, society, and the economy by taking us from degradation to restoration of ecosystems, from depletion to renewal of resources, from disparity to responsibility in communities, from disease to revitalization of health, from disconnection to rewiring through technology, and from disruption to resilience of infrastructure and institutions. Whether you're a progressive leader, a professional in the sustainability field, or someone who simply wants to be better informed about ways to take positive action, this thorough guide is for you. Pre-order today | Book Dr Visser to speak on Thriving
Overview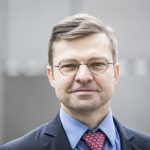 Prof. Dr Wayne Visser is Professor of Integrated Value and Holder of the Chair in Sustainable Transformation at Antwerp Management School. He is also Founder of CSR International, Director of Kaleidoscope Futures and Fellow at the University of Cambridge Institute for Sustainability Leadership. He describes himself as a professional idea-monger, storyteller and meme-weaver. His work as a strategy analyst, sustainability advisor, CSR expert, futurist, film producer and professional speaker has taken him to 77 countries in the past 30 years to work with over 150 clients, ranging from Coca-Cola, Dell, DHL and HSBC to the United Nations Environment Programme (UNEP) and the World Bank.
Mission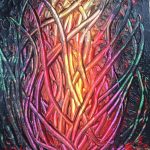 Dr Visser sees his mission as helping to bring about transformative thinking and action in business and society. This begins, he says, with "letting go an industrial system that has served us well, but is no longer fit for purpose; old styles of leadership and outdated models of business; high-impact lifestyles and selfish values; cherished ideologies that are causing destruction; and beliefs about ways to tackle problems that are failing to resolve crises." He believes that we all need to be purpose-inspired to make a positive difference.
Writer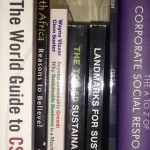 Dr Visser is a prolific writer, believing that we learn best by constantly challenging ourselves to do research, formulate our thoughts into compelling narratives and share our discoveries and insights. He is the author of 40 books – including Thriving: The Breakthrough Movement to Regenerate Nature, Society, and the Economy, The World Guide to Sustainable Enterprise and Sustainable Frontiers: Unlocking Change through Business, Leadership and Innovation. He has published over over 330 chapters, articles and reports and  is a guest columnist for The Huffington Post and The Guardian. >> Order Dr Visser's books.
Speaker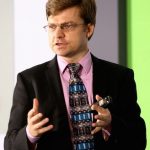 As a professional speaker and academic lecturer, Dr Visser has delivered over 450 keynote speeches, lectures, courses and workshops in over 50 countries. The topics that Wayne frequently talks on include: Transformational leadership, The world in 2050, Creating integrated value, The future of CSR, Sustainability innovation, The new nexus economy, Becoming future-fit, and Purpose-inspired change. >> Book Dr Visser as a speaker.
Academic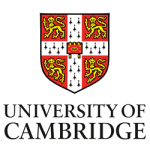 Dr Visser is Professor of Integrated Value and Holder of the Chair in Sustainable Innovation at Antwerp Management School. He has lectured at more than 50 universities in 20 countries and also holds current roles at the University of Cambridge's Institute for Sustainability Leadership (Fellow, Head Tutor and Visiting Lecturer) and Sasin School of Management in Thailand (Professor). >> Book Dr Visser as a lecturer.
Filmmaker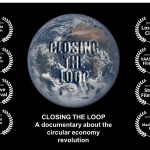 Dr Visser is co-producer of two films, directed by two-time Telly® Award and Emmy® Award winning filmmaker Graham Sheldon: Sinking Nation and Closing the Loop. In addition, he is the presenter of Closing the Loop, which is the world's first feature length documentary on the circular economy and has been selected for multiple international film festivals.
Professional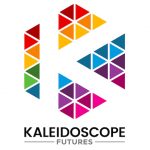 In addition to his academic roles, Dr Visser is Director of the think-tank and media company, Kaleidoscope Futures, Founder of CSR International and Global Advisory Board member of Asia-based BCorp, IMPACTO. He previously served as Director of Sustainability Services for KPMG and Strategy Analyst for Capgemini in South Africa. >> Commission Dr Visser to do research.
Poet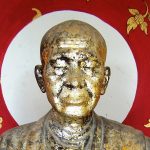 Dr Visser enjoys writing poetry and has six collected works: African Dream, I Am An African, Icarus, Life in Transit, Seize the Day, String, Donuts, Bubbles and Me, and Wishing Leaves. As one of his 550+ poems puts it: I write my waking incoherence / And when I sleep, I dream in words; / I write out lines as daily penance /And let them go, like captive birds. >> Request Dr Visser to do a poetry reading.
Recognition
Dr Visser has been recognised as one of the world's Top 10 most influential faculty thinkers on issues of responsible business in social media, a Top 48 'thriveability' leader and Top 70 'sustainerati', a Top 100 influencer on Twitter in CSR and sustainable business, a Top 100 thought-leader in trustworthy business and a Top 100 global sustainability leader. He is also the recipient of the Global CSR Excellence & Leadership Award, the Emerald Literati Outstanding Author Contribution Award and the Outstanding Teacher Award of the Warwick MBA.
Purpose Inspired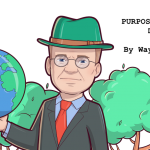 Receive a daily dose of purpose-inspired quotes and thought-provoking reflections from Wayne Visser: Purpose Inspired Daily. Or subscribe to the weekly Purpose Inspired Newsletter on LinkedIn. There are also Purpose Inspired Book Collection (Volume 1 | Volume 2 | Volume 3). Each purpose inspired relfection is a 100 word micro-essay on a different topic. Some are full of facts and figures; others are more philosophical and poetic. But they have a common theme, which is how we can change ourselves and the world for a better, brighter future.
Downloads and Links

Short Biography (1 page, Pdf download)
Speaker Biography (Pdf download)
Wayne Visser on Wikipedia (Link)
Connect

You are invited to connect with Dr Visser on LinkedIn, Twitter and Facebook . To book enquire about delivery of a keynote speech, training workshop, or to make any other enquiry, you can also use the Contact form.
Disclaimer
Creative Commons License (CCL) 2020 (this text can be replicated without modification)