12 March 2012
Flying to Seoul tonight. Speaking at a conference on ISO 26000 & CSR. It is my first visit to Korea so extra exciting.
13 March 2012
Clues that you are in Seoul:
Clue #1 – there is a pre-installed laptop in the hotel room.
Clue #2 – the flat-screen TV is nearly cinema size.
Clue #3 – the toilet has a console with 13 buttons … I'll let you guess what they are all for 🙂
Clue #4 – the desk lamp is touch-sensitive.
Clue #5 – plug sockets fit all international plugs; no adaptors required.
Clue #6 – there is a free-to-use mobile phone in the hotel room.
Clue #7 – "vegetarian" includes fish & chicken.
14 March 2012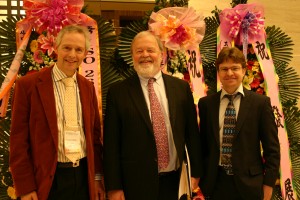 The ISO 26000 & CSR conference in Seoul was good. Delish veggie dinner at Sanchon temple restaurant, with exquisite traditional Korean dancing.
15 March 2012
Talking with CEO of Citibank Korea the other night, he admitted that 60% of the global financial crisis was caused by greed, pure & simple. Another interesting lesson: the Korean government is funding social enterprises – but subsidisation increases failure rates and lowers productivity.
Share this page