Setting the Global Agenda for Ubuntu Capitalism
Chapter by Wayne Visser
Extract from South Africa 2014: The Story of Our Future
Within the space of a decade, South African business has moved from being pariahs of the world to leaders in the global corporate responsibility movement. This section highlights the significant progress which has been made by the private sector, as well as the potential for South Africa to continue to shape a new agenda for capitalism across seven key dimensions.
Legal reform
Building on the ANC's Reconstruction and Development agenda (which in turn was based on the Freedom Charter), human rights, sustainable development and corporate transparency became enshrined in the 1996 constitution and embedded in what is widely regarded as some of the most progressive legislation in socio-economic and environmental development in the world. For example, the environmental rights now enshrined in the Bill of Rights are hailed worldwide.
By inextricably linking social, economic and ecological development in its legal framework, South Africa is showing the world that the old conflicts between environmental conservation, social development and economic growth can be resolved by adopting a new model of integrated sustainable development. The foundation for improved quality of life has therefore been laid and in the next 10 years in South Africa we can expect to see:While many countries still rely on outdated legislation, the wave of reform over the past decade in South Africa has resulted in brand new statutes on ecological responsibility (e.g. the National Environmental Management Act), occupational health and safety (e.g. the Mine Health and Safety Act), investment in human capital (e.g. the Employment Equity Act), governance (e.g. the Promotion of Access to Information Act), ethics (the Prevention and Combating of Corrupt Activities Act) and socio-economic development (e.g. the Broad-based Black Economic Empowerment Act).
Civil society demonstrating increasingly healthy activism to bring about environmental and social justice
Government continuing to enact and refine progressive legislation and to enhance its enforcement capacity
Business becoming the primary vehicle for ensuring that integrated sustainable development is delivered on the ground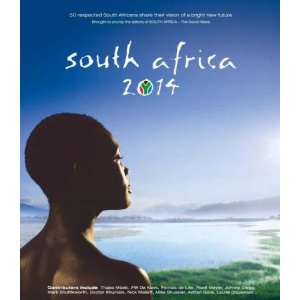 Corporate governance
When the Institute of Directors in Southern Africa (IoD) published the King Report on Corporate Governance in South Africa in 1992, it was the first of all the governance codes in the world to stress the importance of wider stakeholder interests beyond narrow shareholder demands. This global thought leadership was once again demonstrated when, in its revised King Report in 2002 (King II), the IoD included a whole chapter on sustainability reporting, including extensive referencing to two leading-edge international standards, the Global Reporting Initiative's Sustainability Reporting Guidelines, and Accountability's AA 1000 framework.
The King II requirement that "every company should report at least annually on the nature and extent of its social, transformation, ethical, safety, health and environmental management policies and practices" has already paid dividends. Surveys by KPMG show that 85% South Africa's top 100 listed companies in 2003 were already reporting on sustainability-related issues, compared with only 48% in 1997. This remarkable progress is assisted by the fact that the Johannesburg Stock Exchange has made compliance with King II a listing requirement …
Continue reading
[button size="small" color="blue" style="download" new_window="false" link="http://www.waynevisser.com/wp-content/uploads/2012/04/chapter_wvisser_ubuntu_capitalism.pdf"]Pdf[/button] Setting the Global Agenda for Ubuntu Capitalism (chapter)
Related pages
[button size="small" color="blue" style="info" new_window="false" link="http://www.sagoodnews.co.za/"]Page[/button] South Africa: The Good News (website)
Cite this chapter
Visser, W. (2004) Setting the Global Agenda for Ubuntu Capitalism, In B. Bowes, S. Pennington & G. Lundy, South Africa 2014: The Story Of Our Future, Johannesburg: South Africa The Good News, 349-351.
Love this page
Click on the pink heart in the heading if you LOVE this page
Share this page