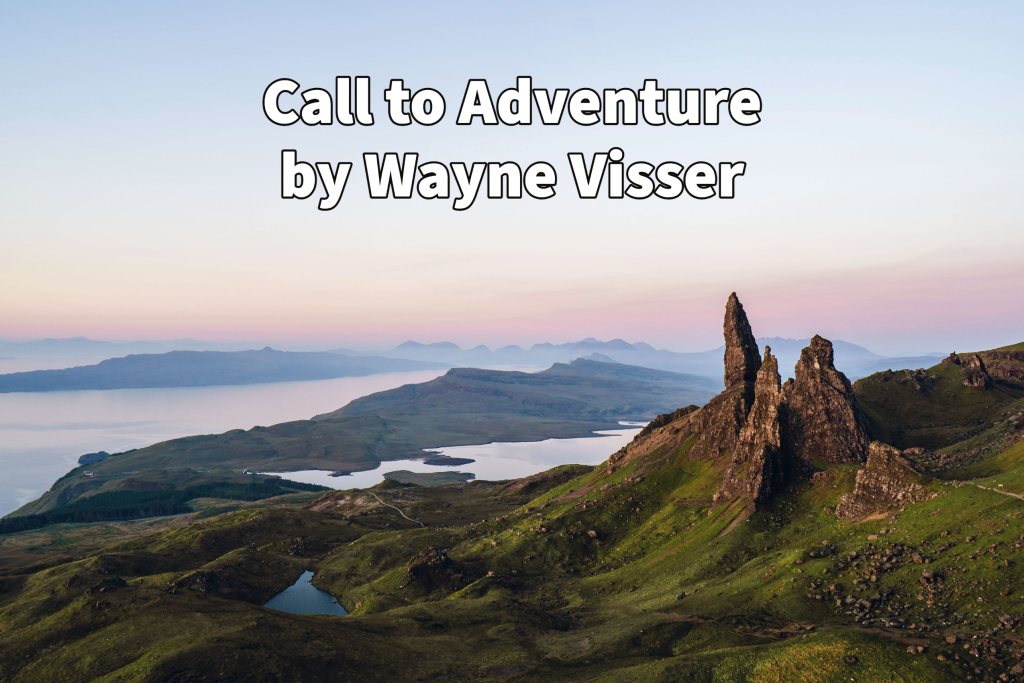 This track is embedded with the friendly permission by the creatives on
wikiloops.com
.
Call to Adventure
This is a call to adventure:
To set off together for distant lands
To stand with each other through shifting sands
Trusting the current enough to let go
Having the wisdom to go with the flow
Adventures are invitations:
To see the world through different eyes
To try and fail, to see what flies
Knowing the map is never true
Reading the signs, chasing the blue
This is a call to adventure:
To puzzle together through every maze
To learn from each other for all your days
Growing by living, like birds on the wing
Changing through seasons from winter to spring
Adventures are journeys:
To fill the heart and stretch the mind
To lose the way, to seek and find
Reading the stars, the sun and moon
Happy in sync, whistling a tune
This is a call to adventure:
To stay strong together through storm and sun
To fight for each other and stand as one
Trusting the pathway and where it will lead
Having the patience to nurture love's seed
Wayne Visser © 2022
Book
Life in Transit: Favourite Travel & Tribute Poems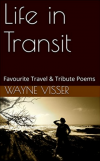 This creative collection, now in its 2nd edition, brings together travel and tribute poems by Wayne Visser. The anthology pays tribute to the likes of Nelson Mandela, Maya Angelou, Barack Obama, Antoni Gaudí & Leonardo da Vinci, and reflects on travels ranging from China and South Africa to Ecuador and Russia. Life is lived in the in-between / In transit / Between coming and going / Between staying and moving on / Between here and there / And what we call home / What we call settled or contented / Is merely a resting place / A station for refuelling / A nexus for reconnecting / A junction for changing direction. Buy the paper book / Buy the e-book.