Reflections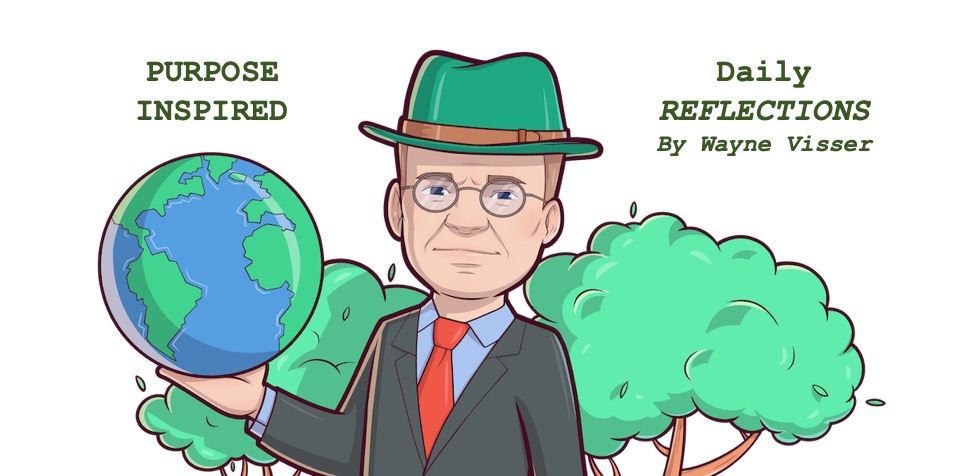 In his Purpose Inspired Reflections, Dr Wayne Visser shares a daily dose of purpose-inspired thoughts from by email. Each short reflection brings a fresh perspective on a topic relevant to living a more purposeful life, working in a more purposeful way and staying informed about the key concepts and practices relevant to creating a more purpose-inspired future. Poems and books are also featured periodically.
Subscribe to the daily email. You can unsubscribe at any time.
Newsletter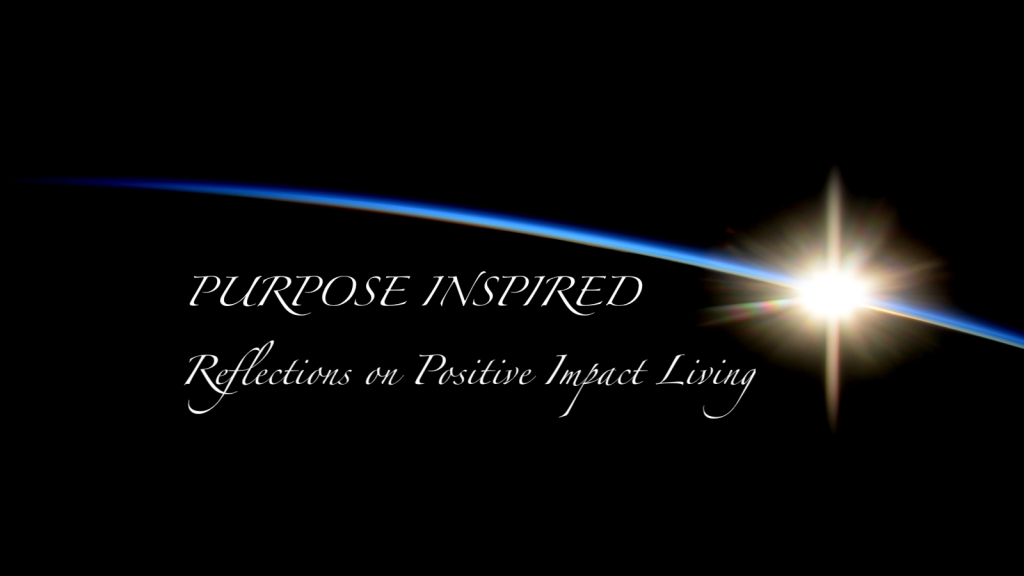 In his Purpose Inspired Newsletter, Dr Wayne Visser shares a weekly compilation of content to uplift and inspire. This includes a picture of the week, post of the week, quote of the week, podcast of the week, poem of the week, book of the week, and thought of the week.
Subscribe to the newsletter on LinkedIn, joining more than 6,700 others. Catch up on previous newsletters:
Newsletter #1 | Newsletter #2 | Newsletter #3 | Newsletter #4 | Newsletter #5 | Newsletter #6 | Newsletter #7 | Newsletter #8 | Newsletter #9 | Newsletter #10 | Newsletter #11 | Newsletter #12 | Newsletter #13 | Newsletter #14 | Newsletter #15 | Newsletter #16 | Newsletter #17 | Newsletter #18 | Newsletter #19 | Newsletter #20 | Newsletter #21 | Newsletter #22 | Newsletter #23
Podcast
Season 1 – Beyond Reasonable Greed (26 episodes)
Season 2 – Business Frontiers (21 episodes)
Season 3 – The Age of Responsibility (49 episodes)
Season 4 – The Quest for Sustainable Business (29 episodes)
Season 5 – Sustainable Frontiers (In progress)
Books
Purpose Inspired: Reflections on Conscious Living – Volume 1
Purpose Inspired: Reflections on Conscious Living – Volume 2
Purpose Inspired: Reflections on Conscious Living – Volume 3